About the Agency . . .
More than just a land-based agency, Austin Models & Talent (AM&T) utilizes today's technology combined with over 30 years of "old school" experience in order to provide talent to our clients that exceed our client expectations. A full service agency, AM&T works closely in developing the talent that we represent in a management style atmosphere. We are minority women owned and began serving the Austin, Texas, area in 2004. Prior, two of our key staff were agents in the Los Angeles, California, market.
---
Management Staff . . .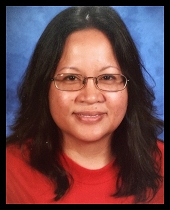 Carolyn Villaruz
Owner
Manager / Accounting
Carolyn has been involved in the agency and talent management business since the early 1980's.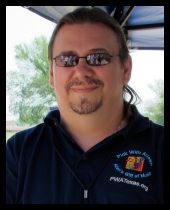 Jeff Curley
Agent
Print / Commercial / Theatrical
Jeff's background from Los Angeles includes commercial photographer, line producing, and screen writing. He is a former partner in Model Management, a talent management firm in San Diego and North Hollywood, CA.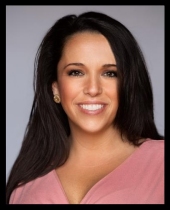 Samantha Rochford
Agent
Promotions & Events
Samantha's background includes modeling and acting. She cut her teeth as a talent signed with Austin Models & Talent in 2006 and now oversees promotional models and brand ambassadors via our special promotions and events division, AustinPromoModels.com
---
Services Available to our Clients . . .
ACTORS and ACTRESSES
We feature Actors and Actresses of all ages, including children and teens
Our talent are well versed in working Television, Film, Industrial and Training Video, Music Videos, Day and Bit Players, Supporting, Theatrical Plays, etc.
PARTS MODELS for PRINT and COMMERCIAL
Hands, Hair, Legs, Lips, Eyes
Parts available for advertising print, POS, catalog, web and commercial use
VOICE OVER ARTISTS
We have voices for radio broadcast, commercials, narration, emcee, and announcers
Bilingual voice over artists available
We provide both adult and children voices. Demo's available online or by request
Fully functional voice over recording studio available
PHOTOGRAPHERS
Skilled photographers are available to handle your still photo projects, or as local assistants, coordinators, equipment and location scouts
Still projects including studio or location commercial print
Access available to stock images or custom images shot utilizing specified agency talent
Event coverage and motion picture promotional and behind-the-scenes, set photography
Print and Online catalogs and web design
SINGERS and PERFORMERS
We represent singers and other performers, clowns, and some speciality performance acts
ANIMAL TALENT
Trained domestic animals (dogs, cats) are available primarily for still commercial photo work and some motion picture and television performance

PRINT, PROMOTIONAL and RUNWAY MODELS
We make available male and female models of all ages for advertising, catalog, runway, industrial, print and website use
We provide models for promotions, events, trade shows and conventions
We maintain a staff of models that are TABC Certified for beer and liquor related promotion
Models are often available at reduced fee for charity events and fund raisers
---